Comply, Standardize and Document
The real time browser based Manufacturing Execution System EZ-MES is used in many different industries. Different Quality Standards can apply for different industries. Most manufacturers are ISO 9001 certified or do want to be certified. Or in case of Medical Device Manufacturers, most should be compliant with CFR 21 Part 11. EZ-MES supports Documentation, Identification, Signatures, Validation and Traceability. The use of EZ-MES will help you to better standardize your manufacturing processes and quality controls. In addition, by using EZ-MEZ a great deal of your processes, products and parts will be automatically documented.
Comply to Quality Standards and regulations
Compliance to regulatory requirements and quality standards are a necessary reality of manufacturing. We constantly design and develop new features in EZ-MES to make implementing compliance reinforcements easier and more straightforward. 

ISO 9001 states that where appropriate, the organization shall identify the product status with respect to monitoring and measurement requirements. Where traceability is a requirement, the organization shall control and record the unique identifications of the product.
Here are some of build-in features in EZ-MES that help meet these guidelines:
EZ-MES supports both full Forward and Backward Traceability. Learn more.
EZ-MES can automatically assign Unique Identifiers to products and parts.
EZ-MES has extensive Product Tracking and Genealogy functions. Learn more.
EZ-MES supports Version and Revision Control.
EZ-MES supports extensive data collection, analysis and documentation. Learn mode.
EZ-MES allows to add specification properties to products and parts and follow those during production operations.
Most Medical Device Manufacturers should be compliant with FDA certification or CFR 21 Part 11. With the increasingly growing focus on consumer safety and protection, the Food Safety Modernization Act (FSMA), and other Good Manufacturing Practice (GMP) guidelines state that manufacturers must not only show readiness, but also enforce compliance. 
EZ-MES can be configured to enforce mandatory input by operators and supervisors such as process control data, measurements, exceptions and sign offs before a product is allowed to proceed to a next manufacturing step. EZ-MES has build-in a number of pre-defined and configurable User Interface elements. Forms using such user interface elements allow seamless input of data by humans while monitoring correct inputs. This is be done by using pre-configured radio buttons, dropdown boxes and input fields with validation checks defined via regular expressions. Next to requesting and validating manual input, EZ-MES can also be configured to require and validate automated delivered data.
To be able to timely detect abnormalities in production processes and outputted products, EZ-MES contains out of the box Statistical Process Control (SPC) Reports. If data consistently falls outside of the control limits, then this indicates that something within the process is likely not running as it is supposed to do and need immediate attention. SPC reports of product batches can be automatically stored by EZ-MES for complying to quality standards and regulations.
Standardize work processes
One of the key roles of standardization in the manufacturing is that it creates routine procedures that employees and managers can follow to complete tasks and responsibilities in an effective manner.  EZ-MES can help standardize and improve work processes in three ways:
Providing 'just in time' and 'at the right place' work instructions on the floor.
Enforce that standardize work processes are followed.
Generate data that can be used to evaluate existing standard work processes.
Document manufacturing processes
Automated record keeping is an important feature of EZ-MES. Because it stores historical process data. EZ-MES provides long term traceability to a batch of products or to components that have gone into the product. For example, if a client has a problem with a delivered product, EZ-MES can automatically trace the serial number, the original batch, and the components that went into it. 
EZ-MES support the uploading and storing of electronic files as part of a production process. These files are registered in the EZ-MES database as documents. Uploaded files can be grouped to be organized within a single document record, linked to a Traveler or Part. The uploaded files can be of any electronic document form such as Word documents, Excel sheets, images, digital photos and digital scans. At the end, document records become part of the historical process data in EZ-MES.
As EZ-MES keeps all information electronically in one place, instead of paper or electronic files located in various locations, reports can be produced much faster.
Examples of uploaded photos to document defects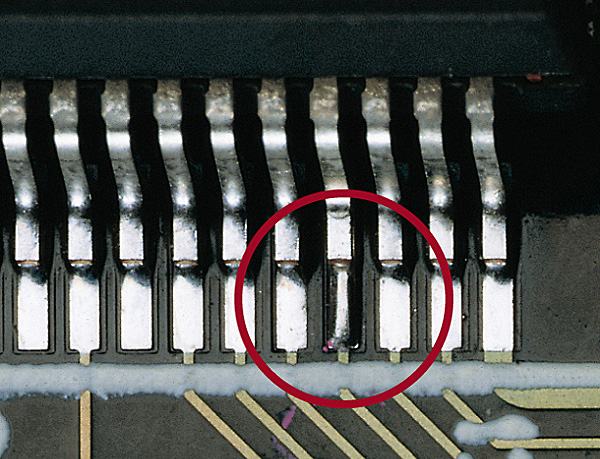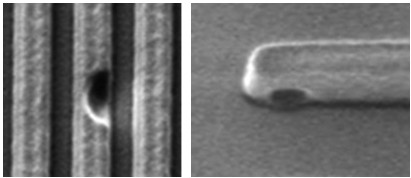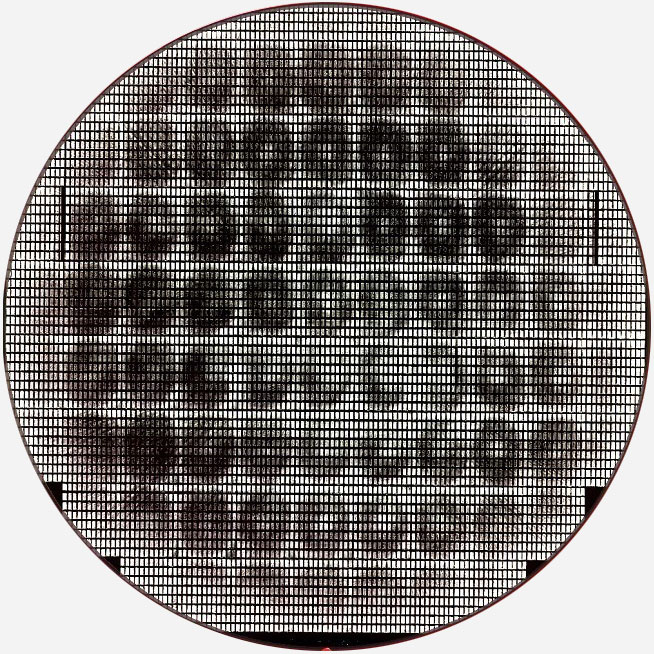 Printout Example